Nu-Derm Thin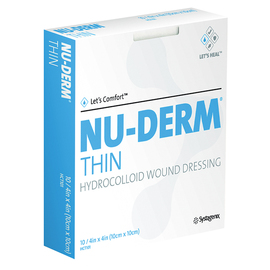 Description
Thin hydrocolloid dressing without an adhesive border.
Indications
Primarily indicated for the management of light to moderately exuding pressure ulcers and leg ulcers.
Contraindications
Dermals ulcers involving muscle, tendon or exposed bone. Consult a physician before using on lesion caused by tuberculosis, syphilis or deep fungal infections, cancer and wounds at risk of infection. Third-degree burns. Clinically infected wounds.
Sizes Available
10x10cm
Price
£1.07
More on: Hydrocolloids