Nanova Therapy Unit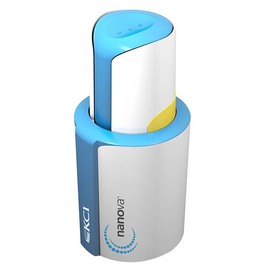 Description
Small, lightweight, disposable negative pressure therapy system that can be used for up to 30 days. Mechanical pump action delivers -125mmHg. 
Indications
Removal of small volumes of exudate from small chronic, acute, traumatic, subacute and dehisced wounds including partial-thickness burns, ulcers (such as diabetic, venous or pressure), surgically closed incisions, flaps and grafts. 
Contraindications
Malignant wounds and untreated osteomyelitis.
Sizes Available
Medium. Weight: 7g; size: 5x10cm
Price
£74.08 
More on: Negative pressure wound therapy