Nanova Therapy Dressing Kits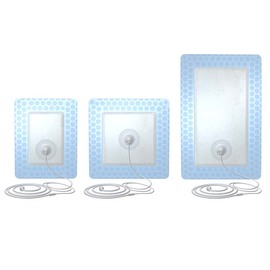 Description
An absorbent silicone wound dressing designed for use with the Nanova Therapy Unit. Contains 3 sterile dressings and 3 sterile GranuFoam dressing wound fillers. 
Indications
Removal of small amounts of exudate from small chronic, acute, traumatic, subacute and dehisced wounds, partial-thickness burns, ulcers (such as diabetic, venous or pressure), surgically closed incisions, flaps and grafts.
Contraindications
Malignancy in the wound and untreated osteomyelitis.
Sizes Available
Small: 14x18cm; medium: 18x18cm; large: 18x28cm
Price
£39.43; £41.21; £42.25
More on: Negative pressure wound therapy