V.A.C. WhiteFoam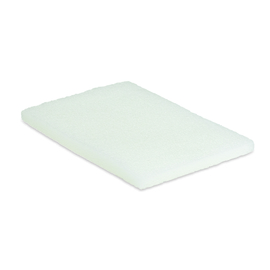 Description
A non-adherent, versatile and comfortable advanced wound dressing with a higher tensile strength than V.A.C. GranuFoam dressing. Contains 1 x  polyvinyl alcohol foam.
Indications
For wounds that contain areas of undermining, sinuses or tunnels. Also suitable for split-thickness or full-thickness skin grafts. Recommended for use in wounds where the growth of granulation tissue into the foam needs to be controlled.
Contraindications
Do not place V.A.C. dressing over exposed blood vessels or organs.
Sizes Available
Small; large
Price
£10.84; £17.36
More on: Topical negative pressure