T.R.A.C. 'Y' Connector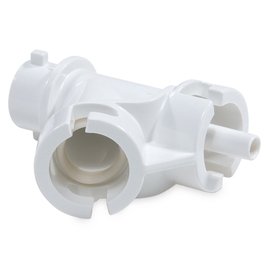 Description
Can be used to connect the dressing tubing from two wound sites.
Indications
Compatible with all V.A.C. therapy dressings.
Contraindications
SensaT.R.A.C. technology senses only one wound site. Avoid using a Y-Connector to connect wounds that are being optimally treated with different pressure settings. Not recommended for use with flaps or grafts.
Sizes Available
One size
Price
£3.19
More on: Topical negative pressure